514 • 626 • 9610
| | |
| --- | --- |
| International Baccalaureate Middle Years Programme | |

13800 Pierrefonds Boulevard, Pierrefonds H9A 1A7
Assessment - Personal Project
The personal project is a significant body of original and creative work which is the product of the student's own initiative. Students focus on a global context to direct their learning in keeping with the IBMYP Philosophy. The personal project involves extensive research, planning and analysis which is largely done outside of school hours. Each student is assigned a supervisor (usually, but not limited to, a teacher) to support and guide them throughout the process. Students begin the project in Year 4 and complete it approximately a year later. The personal project provides an excellent opportunity for students to produce a truly personal piece of work and is intended to be the culmination and reflection of the student's five year involvement in the IBMYP.

The MYP Personal Project consists of three components:


| | |
| --- | --- |
| Personal project component | How it is assessed |
| Focus on topic leading towards a product/ outcome | Evident in the presentation/report |
| Process journal | A selection of extracts in appendices of the report |
| Report | The content of the report assessed using all four criteria |


Assessment Information

Assessment for the MYP personal project is criterion-related, based on four equally weighted assessment criteria.


| | | |
| --- | --- | --- |
| Criterion A | Investigating | Maximum 8 |
| Criterion B | Planning | Maximum 8 |
| Criterion C | Taking action | Maximum 8 |
| Criterion D | Reflecting | Maximum 8 |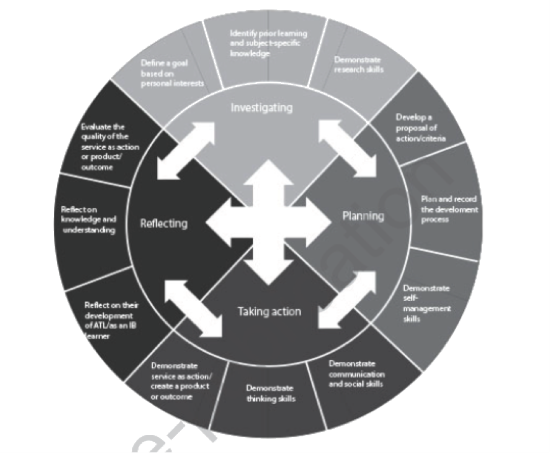 Please click on image for larger view
Copyright IBO 2014